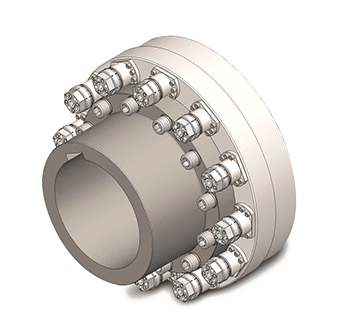 Safegard Type CMZ Overload Clutches and Couplings

Back to

Category
Safegard Type CMZ Overload Clutches and Couplings
The standard range of clutches enable overload torques between 640 Nm and 42400 Nm to be accomodated, with shaft diameters up to 200mm. Larger Clutches can be supplied to special request.
Safegard Type CMZ Overload Clutches and Couplings
The Safegard Series CMZ, Modular Rotation-Free Clutches, have been designed for overload protection in high torque, high speed and high inerta drives, to disconnect quickly the driven machinery from the motor in the event of an overload, allowing free rotation of the drive. The Clutches consist of a shaft mounted Hub which is connected to a flange on which a number of Torque Modules are mounted, these transmitting drive to an Output Flange, which is supported by Taper Roller Bearings on the Input Flange. The units are also available with Flexible Couplings.
Please contact our sales team for more details.