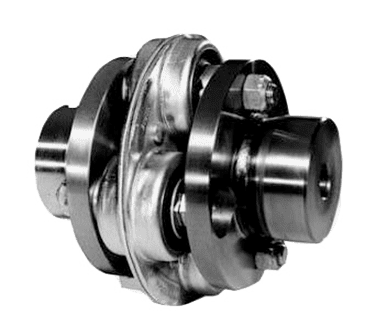 Morflex Elastomeric Disc Drive Couplings

Back to

Category
Morflex Couplings
Accommodate High Angular Misalignment –Cushion Vibration and Shock.
The Morflex Principle
Specially developed, resilient, non-cold-flow neoprene biscuits are responsible for the flexibility of the Morflex coupling. Relative movement between shafts is confined to the controlled displacement of the neoprene. Preloading the biscuits in assembly permits them to allow considerable deflection, even with light load. The shape of neoprene biscuit has been carefully designed for uniform stress and deflection - an important operational advantage and one which contributes greatly to the life of the coupling. Morflex couplings can be used in ambient temperatures ranging from -15°C to 95°C.
All drive and reaction forces are accommodated by displacement of the flexible Neoprene biscuits. Spring rates (Nm/degree) are low, which accounts for the efficient compensation for misalignment and prolonged bearing life of equipment coupled by Morflex. The centre member "floats" between the two flanges, and the two sets of Neoprene biscuits share the misalignment. Round steel flanges are normally used, available with a minimum bore from stock. Lining up shaft centres is easier and higher operation speeds permissible with the Morflex Round Flanged Coupling.