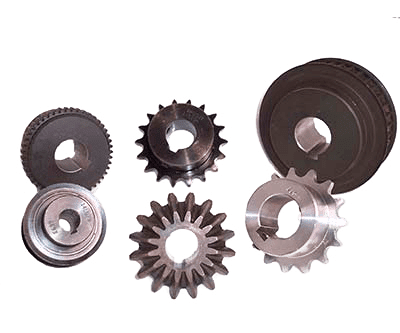 Crossbore® Rework Service

Back to

Category
Crossbore® Rework Service
Our quick rework service allows the customer to receive a finished product that corresponds exactly to their specifications on a very short delivery.
Crossbore® Rework Service Capabilities
A dedicated production area with specialized CNC machines provides a rapid response rework service of standard sprockets, pulleys and gears. Known as Crossbore®; this service includes reboring, keywaying and setscrewing.
Weld-on hubs and adaptors enable fast production of large sprockets with less popular tooth sizes, complete with finished bore and keyway, or taper bush bore. A large range of broaches enable supply of sprockets with finished spline or square bores.
Induction hardening of teeth is offered in house on sprockets up to 450mm diameter, with tooth thickness up to 60mm.